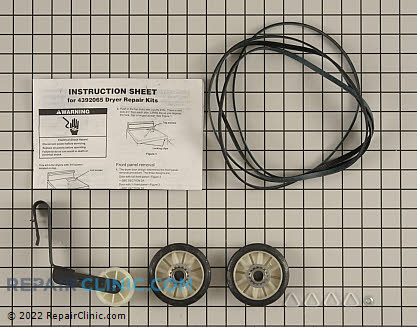 The clothes dryer today broke. The drum does not spin.
I took it apart, and found out that it has a broken belt.
Brand: Kenmore
Model: Series 70
Model number: 110.627221011
Two weeks ago, the new belt with the rollers arrived, it took only an hour to replace.
Everything is working, as good as new. Quieter.